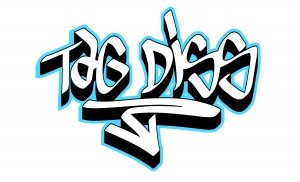 Tag Diss, began as a series of T-shirts which use recycled/upcycled materials, and layer images upon text and graphics. Originally each item was a one-of-a-kind because of the base textile, as well as the way the screen printed text and images interact with whatever already was present on the textile.
As a body of work, these pieces explore repetition, commodification, brand, and the disruption of branding messages, while giving old textiles new life.
Tag Diss grew from exploration of street art and a graffiti inspired images, meanings and design. I was especially intrigued by the way street art often overlaps and creates layers of meanings sometimes the one obscures the other, and sometimes serendipity makes the two into a whole different meaning.
To "tag" is to put up your artwork, and "diss" is to do it over, or in a way that interferes with other's art.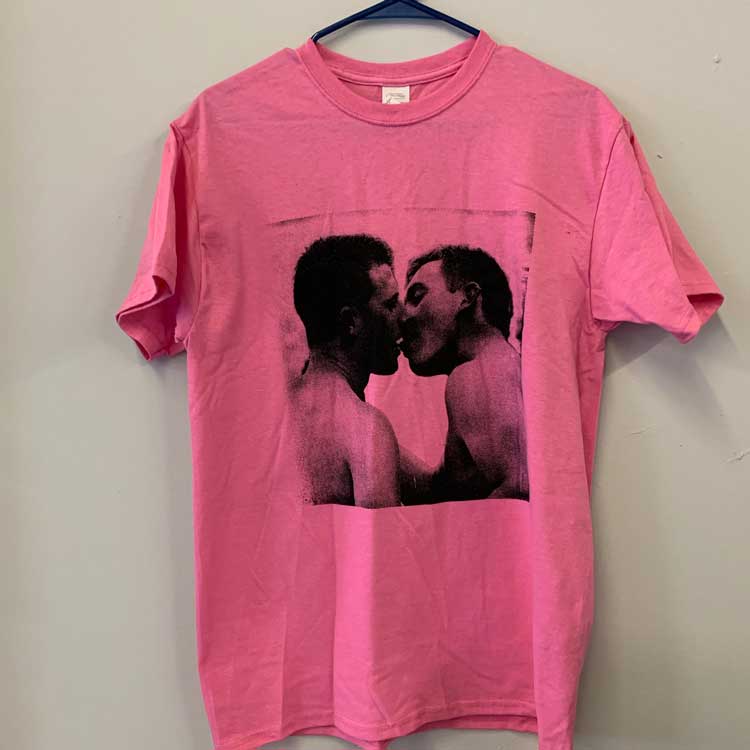 Over time, TagDiss has changed to include designed printed onto new, plain T-shirts as well. These designs are called "FreshTags." Sometimes the same artwork is used on TagDiss and FreshTag shirts.
About the Artist
Thomas Waters has been an exhibiting artist since the mid 1980's. After a break from active work, he began new work in 2014, and began screen printing as a way to push his photography and artistic expression in new directions. A web site about the whole of his work is tcwaters.com