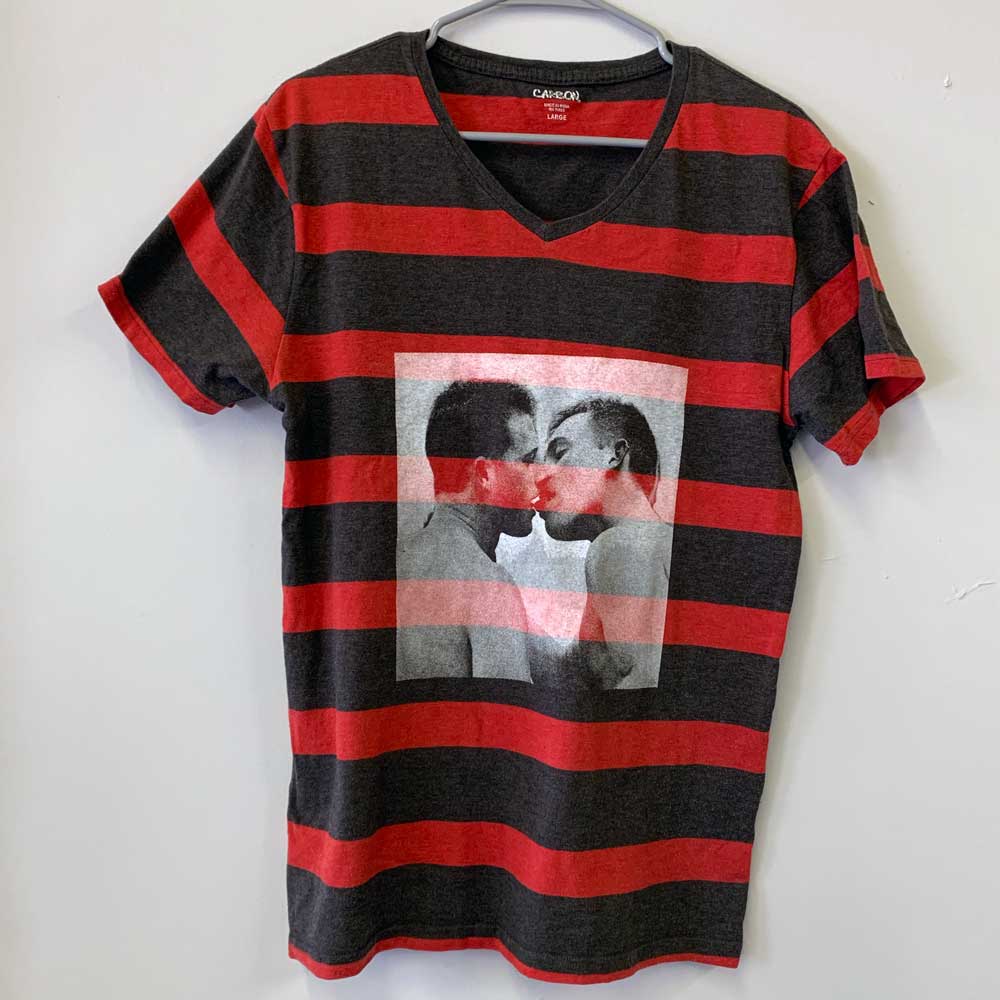 TagDissWear began as a fleeting thought in my artist's mind, wondering about how to make street art/graffiti inspired apparel. The artist in me loves the idea of images upon images and the serendipitous way meanings get constructed with layers of images.
But, I was also really tuned into the notion of the waste generated by fashion, and especially fast fashion, of which the T-shirt industry is a very bad player. Google "fast fashion" if you want the full scoop on the dark side of the cheap fashion world. What can I do about it? I can re-use and upcycle old clothes! So, TagDissWear shirts started as designs printed onto re-used/recycled/upcycled shirts.
While I do place some designs on new, blank T-shirts, I think you will find my online shop is always about a 50-50 mix, and even the new shirts I buy are from vendors committed to sustainability. There are cheaper wholesale shirts out there, but that's not my angle. I'm not looking to buy the cheapest shirt. I choose new T-shirts based on the vendor and their commitment to sustainability, as well as on the high quality look and feel of the shirt.
It is now 2020, and TagDissWear has been on the market for a few years. Today I remain committed to placing sustainability, recycling and upcycling at the core of my shop and my values.